A bright spot in the drear of winter, Valentine's Day is a celebration of love and friendship.
Learn about the history of Valentine's Day with one (or both!) of these articles.
Try this Nat Geo for Kids article for the younger readers.
Or try the  History Channel's article for teens and adults!
Need some Valentine's craft inspiration? Surely something will inspire creativity here, with  over 140 projects to choose from.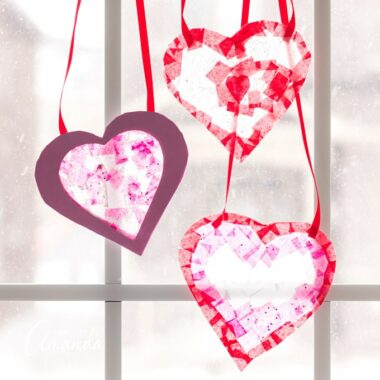 Last but not least, it wouldn't be Valentine's Day without a sweet treat. Try these  Stained Glass Heart Cookies for something both tasty and beautiful. Be sure to share photos with us if you make them!
In the crafting mood but not a Valentine's fan? Try this blog post for some eco-friendly crafting ideas.
Get all our posts on social media–follow us on Facebook and Instagram.